What Is a Biblical Worldview? with George Barna
2 min read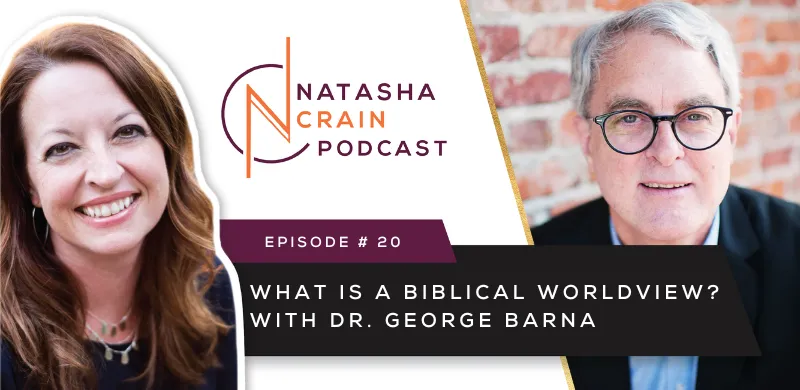 If you have followed my content for any amount of time in the last year, you have heard me talk repeatedly about the jarring statistics related to the shrinking percent of Americans who have a biblical worldview (this was especially relevant background context for my newest book, Faithfully Different: Regaining Biblical Clarity in a Secular Culture). I've written and talked about a lot of different studies and numbers, but two of the most pertinent data points are these: 65% of Americans self-identify as Christians, but research on people's actual beliefs and behavior shows that only about 6% have a biblical worldview. This huge gap has numerous implications for the church today. 
But how exactly do researchers define a biblical worldview? How do they get to that 6% estimate? And is it really a reliable picture of where we are as the church in America? In this episode, I get into all the details with the man behind the research: Dr. George Barna, who is the Director of Research for Arizona Christian University's Cultural Research Center.
Dr. Barna answers questions such as:
How his team arrived at their set of 54 questions (across 8 belief and behavior categories) to measure the biblical worldview in America;
Why behavioral questions are an important component of measuring worldview (and not only beliefs);
Whether "secondary issues" such as denominational specifics and views on the age of the Earth/evolution are part of the biblical worldview definition used;
How a representative sample is selected;
What the parameters are for using survey answers to categorize people as having a biblical vs. other worldview;
What we can do as the body of Christ to increase the percent of self-identified Christians who hold to a biblical worldview
Listen below in your browser, or check it out on your podcast player. Search for The Natasha Crain Podcast and be sure to subscribe/set notifications to see new episodes as soon as they're out!
MENTIONED IN THIS EPISODE
2017 Worldview study conducted by the Barna Group and Summit Ministries: https://www.barna.com/research/competing-worldviews-influence-todays-christians/
Research on "syncretism" as top worldview in America:
https://www.arizonachristian.edu/2021/04/13/vast-majority-of-americans-stitch-together-patchwork-worldview-of-conflicting-beliefs-making-syncretism-top-worldview-among-u-s-adults/
Newest research data on the worldview of pastors:
https://www.arizonachristian.edu/wp-content/uploads/2022/08/CRC_AWVIRelease_07_Digital.pdf
Sign up for research updates from the Cultural Research Center:
https://www.arizonachristian.edu/culturalresearchcenter/latest-research/